News from Bradfield Village Hall
20th January 2013
The Beer Returns to Bradfield
Following his sell out performance in 2011, Phil Beer is making a welcome return to the Village Hall in Low Bradfield on Sunday 3rd March.
Phil is probably one of the leading exponents of folk and acoustic music in the UK at the moment. His work with Steve Knightley in Show of Hands is very highly regarded and, with a new album just released - Wake the Union - this year is likely to be even more successful for the Devon based band.
Phil will be playing a range of acoustic music featuring guitar and fiddle - and mixing that with his usual brand of banter. It promises to be a thoroughly enjoyable evening in a lovely setting - and Bradfield Brewery beer to complete the occasion.
Tickets are available from the Village Post Office, Lynn Russell on 0114 285 1227, or can be reserved on the Bradfield Village Hall website: www.bvh.org.uk
Tickets are priced at £12 each.
CLICK ON IMAGE TO RESERVE YOUR TICKETS ON-LINE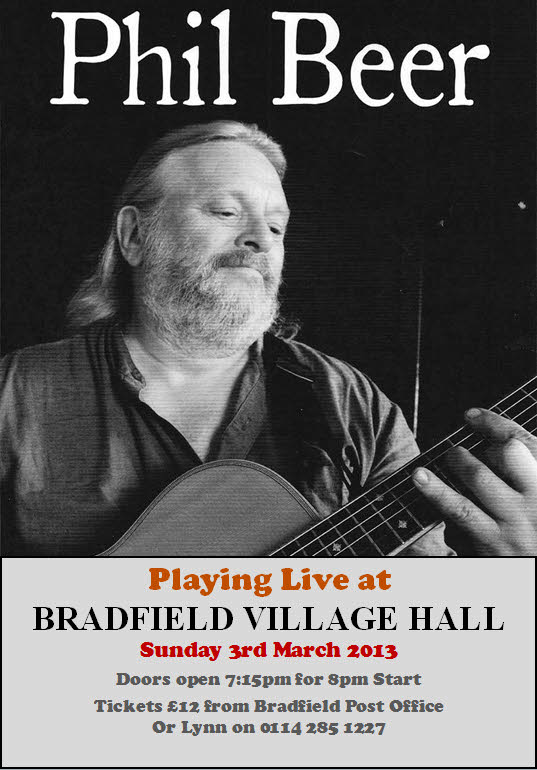 Steve Dennis
M: 07817370422